Over the past few months I've griped many times about Adobe Lightroom Classic CC being slow, almost to the point of it being unusable. After trial and error, I've figured out a workflow that is fast, efficient and makes my projects get finished in a timely manner without me wanting to throw my computer out of a window.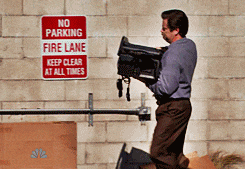 The first thing you need to do is analyze your computer. What are the specs you are starting with and what are things that you can do to improve performance? Are you using an external Hard Drive? Is your internal drive an SSD or a Hard Disk? How much RAM does your computer have access to? Do you have a quality graphics processor?
Here were my specs before optimizing my workflow.
Core i7 7700k (4-core 4GHz clock)
32GB of DDR4 @3200MHz
Nvidia GTX1070 OC Graphics Card
512GB 3.5" SSD connected by SATA
24TB External Storage connected by USB 3.0
Looking at this, you might think that this should be just fine for editing photos in Lightroom. From an overall perspective, it should be, but it comes down to workflow, and optimizing components in your system for your workflow. What I found in my rig was that data transfer was the bottleneck in my system. I found myself editing off of my external Hard Disks instead of from internal components. This was huge for causing sluggishness, especially since Lightroom is constantly Reading and Writing Data simultaneously, which traditional Hard Disks cannot do very effectively. The fix for this issue was to move my catalogs and photos in the catalog onto internal storage that was SSD based. After trying this out, I saw an improvement but wondered if I could take it a step further.
This leads to understanding what components that you can upgrade to improve performance. After looking at my motherboard, I found that my board supports NVMe SSD drives. If you think of your data transfer inside of your computer as a city, NVMe drives are the expressways while anything connected with SATA or USB are like city streets. NVMe SSDs allow for data to get rushed via PCI-e through the processor almost instantaneously. After perusing Amazon and reading reviews, I settled on a 500GB Samsung Evo 960 NVMe SSD which has read speeds of 3500MB/sec and write speeds of 2500MB/sec vs 480-600MB/sec on USB 3.0 and SATA. That's up to 6X the speed! This means that Lightroom can easily read and write to the drive without any bottlenecks in sight. If you can't add an NVMe drive, just make sure you're editing off of any internal drive since SATA is still much faster than USB 3.0. After doing this, it was all about optimizing my workflow.
These are the steps that I take after each shoot to ensure that my Lightroom workflow is optimized for speed.
1. Make sure your Lightroom preferences are set to use your graphics card and that editing with Smart Previews is turned on.
2. Make sure there's space for your photo session on your computer's internal hard drive or SSD. If there isn't room, clear up room by backing up or cleaning up files you don't need anymore.
3. Create a new Catalog for (each) new shoot.
4. Import your photos onto your internal drive. Optionally, convert to DNG. At the top right of the import window, select Previews "Embedded and Sidecar", under that check the box that says "Build Smart Previews." Start the import process... This can take a while due to heavy processing, especially if you're converting to DNG.
5. Once it's done importing (and converting to DNG, if applicable), back up your imported photos to your external hard drive(s) for safe keeping.
6. Start editing and enjoy the speed!
7. When you're done editing, copy your catalog folder onto your external drive(s) for safe keeping.
8. Delete the catalog and photos off of your internal drive once you're certain you're sufficiently backed up to other locations.
If you need to go back to older catalogs and shoots, make sure you just copy the folder with both the photos and the catalog back to your internal drive and start editing again. Make sure you archive your catalog again once you're done and you'll be set!
I really hope this helps you speed up your workflow. If I helped you out or have any questions, feel free to reach out and tell me of your successes on Facebook, Instagram, YouTube, etc!